I need a website - What now?
27.08.2013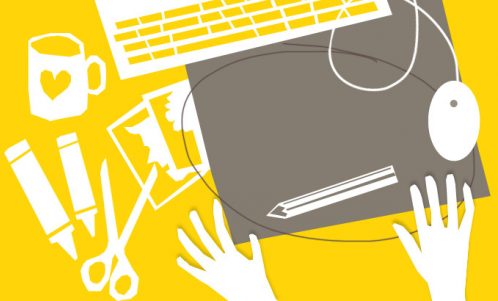 Our quotation will be in some ways like a brief, it will be detailed and completely bespoke to your project.
Commissioning a bespoke website
Ok - so you think you're in need of a website. Maybe you've commissioned a site before and know exactly what you're doing - maybe you know nothing about the web at all. Either way, there'll be a few questions at the back of your mind.
How much will it cost ?
Will it help my business ?
I don't know much about websites - does it matter ?
I know everything about websites - can you help me ?!
I want a site like YouTube, how long will it take ?!
I don't need anything fancy do I... just the basics will do ?
What is a website anyway ?
The Big Bad Brief
Some people like to rationalise the big answers to these thoughts into "The Brief". Once on paper it's official right? Things can seem easier to deal with once the "The Brief" says what needs to be done - the "The Brief" must be obeyed.
The trouble is that web designers can't talk to "The Brief" - it doesn't drink tea with us and so far as personality goes - well...
​The Tea before The Brief
It's great that you've got all these questions. It means you're interested, excited even - and possibly a little apprehensive.
Before anything is made "official" and certainly before any kind of brief is carved into stone - it's best to have a good chat over a cup of tea. A web project is a collaboration. We've got a wee bit of web-related know-how on our side - we've done this before :) - and we're willing to bet that you know a fair bit about your own business. That should be a winning combination.
What's to talk about?
We'll discuss your business, your aspirations, how you like to work, possible design and marketing techniques, content strategies, how you'd like your business to be perceived and your budget amongst a whole heap of other things.
People are important - together
Talking often throws up ideas that would never see the light of day otherwise. It is the fastest and most effective way to start our collaboration. We also feel that it's important to have that point of personal contact straight away - we need to be able to work together (and you might decide you don't like us... or vice-versa!!)
If we don't go through this initial consultation process with you, if we haven't met you and don't have a feel for your business then we don't know for sure that your brief will actually give you what you need. This is the primary reason that we don't give quotes off the back of briefs that are sent to us. If you prefer to work like this then please don't feel we're being unhelpful, it's just that perhaps Tigerchick isn't the best match for you - I'm sure there are other web design companies who will give you a price.
Together we'll find a way forward to help your business succeed on the web.
Quote me
Once we've had this good ol' blether we'll start sifting the mounds of information and will organise it into "The Quotation". This document will be in some ways like a brief, it will be detailed and completely bespoke to your project.
The work we put in at this point is free - there are no commitments. It will have had time and thought poured in to it - and yes it will have a figure at the bottom so you know what you're getting in to!
The start of something...
The quotation will form the roadmap for the project ahead, eliminating assumptions and guesswork - and if you agree to it, it will form our contract.
Most importantly though, this document will have been a collaboration - and hopefully the start of great things to come.